Built for coverage and protection.
Whether you rent or own your home, it is important to have coverage to protect your property and your possessions. Ensure that every corner of your home is protected against the unexpected with FirstOntario Insurance Brokers.
Wall-to-wall coverage for you and your prized possessions.

We're ready to help with your:
Semi and Detached Homes

Condos

Rental properties
Cottages

Permanently Parked Trailers

Tenant Occupied Properties
Home is where the heart is. Keep it covered.
Protecting your home, property, and belongings against life's unexpected situations.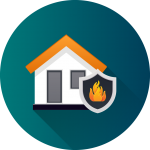 Home Fire Damage
Homeowners insurance will help protect you and your house in the event that something unfortunate, such as a fire, should happen.
DETACHED Structure Protection
Sometimes protection needs to go beyond the walls of your home. Detached structure protection ensures that your property is protected.
Additional Living Expenses
Put your mind at ease knowing that we'll be there when you need us, helping you to get back on your feet.
Stolen Property
FirstOntario will help cover the costs to replace the items in the event that theft occurs in your home and to your belongings.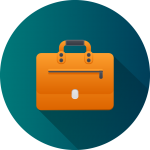 Liability Legal Representation
It starts with the insurance plan that is right for you and extends to so much more, including liability legal representation should you need it.
Wind / Flooding / Sewer Back-up Damage
Water and weather are powerful things. Get protection against common issues like wind, flooding, sewer back-ups and more.
FirstOntario Members Save!
Find out why credit union members are eligible to receive additional savings.
Ask us for more details!
More ways to save!
We love helping you save money. Here are a few ways to save:
Bundling
Protecting your home and how you get to and from it is a great way to save and ensure that you have coverage for your most valuable possessions.
Alarm System
Security systems provide additional protection and can make you eligible for savings on your insurance coverage.
Near a fire hydrant
The closer your home is to these resources, the better the chance that the damage can be minimized.
You have questions, we have answers you can trust.
There are a variety of ways to save on your home insurance rates. Regardless of the coverage you choose, FirstOntario Insurance Brokers will always ensure that your coverage serves your needs.
How do I obtain a quote?
We encourage you to speak to a licensed sales broker. This can be done using a variety of communication methods, including over the phone, by email or in person.
How long is a quote valid?
We go the extra mile to ensure that you have the best and most timely quote possible. All quotes are valid for 30 days.
Do you offer to claim forgiveness?
Yes. Coverage details vary depending on your insurer.  We're happy to discuss eligibility and other details with you anytime.
I'm a first-time home buyer, how do I get insurance?
Congratulations on this exciting new adventure. We recommend getting in touch with an insurance broker to begin this process.
A Quote Built For You.
Insurance shouldn't be complicated. We're here to guide you through the process and to make sure it stays simple.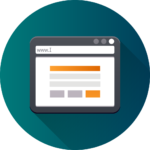 Request a Quote
We'll need a few important details to get started – complete our quote form.
Meet Your Licensed Insurance Broker
We listen and learn, then provide quote options suited for you.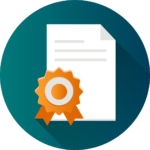 Accept the Quote
Let us know which option works best for you and you're all set!