You work hard for your business, you deserve insurance coverage that puts your business first!
Get your quote today
We'll work hard with you.
As a business owner, you work tirelessly to achieve success. Unexpected situations and financial setbacks can get in your way. FirstOntario Insurance Brokers has the first-hand knowledge and experience to recommend the best coverage for the unique needs of your business.
Businesses come in all shapes and sizes and we offer solutions for all types of organizations. Small businesses, not-for-profit, commercial enterprises - and everything in between.
We're ready to help with:
Commercial Liability

Professional Liability
Commercial Property

Commercial Auto
Business coverage you can trust.
Our coverage doesn't stop at the basics. We offer insurance solutions for every aspect of your business:
Non-owned Automobile Liability
Commercial vehicle insurance protects the people and the vehicles that drive your business.
Tenants Legal Liability
Coverage made specifically for your business is our business. That includes legal liability coverage for tenants.
Umbrella Liability
Protection that goes above and beyond. Umbrella liability provides coverage for claims that may be excluded by other liability policies.
Comprehensive Cyber Coverage
FirstOntario will help cover the costs to replace the items in the event that theft occurs in your home and to your belongings.
Directors and Officers coverage
If an individual is sued as a result of serving as a director or an officer, this coverage will help to protect against personal loss.
Fiduciary & Bonding
Protect your business from additional issues, including fraud and embezzlement, and ensure that those put in charge of your business fulfill their duties responsibly.
Are you a member? Ask about savings!
Being a credit union member comes with its benefits.
Ask us for more details!
You have questions, we have answers you can trust.
There are a variety of ways to save on your business insurance rates. Regardless of the coverage you choose, FirstOntario Insurance Brokers will always ensure that your coverage meets your needs.
What types of considerations and information is used to create a quote?
We consider a variety of information when developing a quote that will work best for you and your business, including revenue, experience, the type of business, and any loss that you have experienced.
How do I get a quote?
We encourage you to speak to a licensed sales broker. This can be done using a variety of communication methods, including over the phone, by email or in person.
How long is a quote valid?
We go the extra mile to ensure that you have the best and most timely quote possible. All quotes are valid for 30 days.
I'm a small business, the only employee is myself, can I get insurance?
Absolutely! Contact us today and a representative will gladly walk you through the whole process.
Can non-for-profits get insurance with you?
Yes. We're proud to help every business and organization to the best of our abilities. Contact us today and a representative will be happy to help.
A Quote Built For You.
Insurance shouldn't be complicated. We're here to guide you through the process and to make sure it stays simple.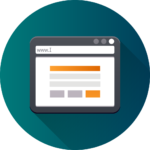 Request a Quote
We'll need a few important details to get started – complete our quote form.
Meet Your Licensed Insurance Broker
We listen and learn, then provide quote options suited for you.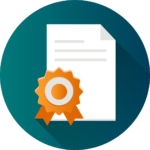 Accept the Quote
Let us know which option works best for you and you're all set!